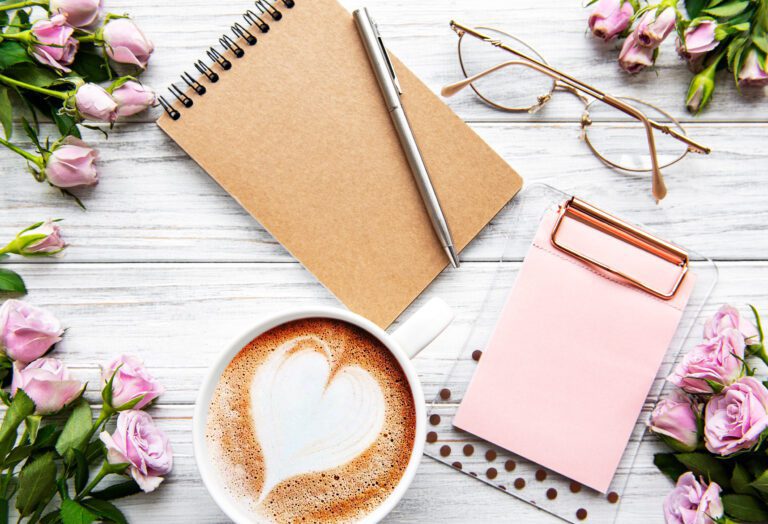 Bloggers come in all types of styles and niches, including travel, food, fashion, and lifestyle. Better yet, some do it all. Denver's bloggers are as diverse and vibrant as the city they live in. These bloggers have garnered a dedicated following for a reason, by providing helpful insight into the local scene. Stay up to date with the latest restaurant openings, events, and fashion trends in the Mile High City by following these passionate bloggers.
Whether you're searching for places to eat or things to do in and around Denver, the Blue Mountain Belle blog has you covered. Channing began the blog after moving to Colorado. She started documenting her adventures in the state of Colorado and showcasing her photography, a hobby she's been passionate about since childhood.
On the blog, readers will find a wide variety of guides on the city. Local shopping, how to recycle in Denver, and the best local Denver experience gift ideas are all posts that Channing has written as a newcomer turned local to the Mile High City. She'll also point you in the direction of the best white queso to be found in Denver.
Her travels sometimes take her outside of the city, to exciting places abroad like Barcelona, Spain. The blog encompasses multiple topics, including lifestyle, style, and outdoor fun. Anybody moving to Denver or a long-term resident looking for new and interesting things to do will want to check out Channing's recommendations.
Holliday Johnson is originally from Dallas, Texas and she graduated from Baylor University. Upon moving to Denver, Holliday put her passion for design and DIY projects to use, as well as her experience owning two interior design companies, and created Home With Holliday. The blog covers all things entertaining, from hosting a party on a budget to designing a stunning Christmas tablescape that will leave guests raving.
Whether she's hosting a multi-course dinner or a wine-tasting party, Holliday embraced the art of entertaining. She teaches readers how to create menus, design a visually stunning interior living space, and craft an inexpensive, yet elegant centerpiece for your home.
Apart from the blog, Holliday is a mother of two and a professional interior designer. Readers can keep up with her travels in and around Colorado and pick up some helpful design tips along the way. She also posts delicious recipes, including a cinnamon bread pudding with butter bourbon sauce, an easy lemon vinaigrette dressing, and refreshing cocktails such as a raspberry vodka spritzer with mint.
PRO Tip: Holliday has released a free e-book for those who sign up for the Home With Holliday email list.
Jamie began The Denver Housewife after moving to Colorado in 2011. At first, it was just an avenue to share updates with family and friends but it soon reached a wider audience of other, like-minded parents and Denverites looking for things to do. On the blog, readers will find recipes, travel recommendations, and can't-miss events in the Denver area. Much of the content is geared toward families, as Jamie is a mom of four.
Check out the Colorado Living tab to find family-friendly events, such as where to go apple picking in Colorado and the best Denver Halloween activities for kids. In 2020 when people were stuck at home, Jamie began creating printables that could be used to keep the little ones entertained. Parents can download and print holiday-themed bingo cards, coloring pages, and even iSpy puzzles.
Many of the recipes on The Denver Housewife are suitable for families with young children, requiring only a few ingredients and under an hour to put together. The "lazy enchiladas" and the chili dog bake are sure to be fan favorites at dinnertime. For the adults, there is also a recipe for tasty Chamoy Mexican candy jello shots and an elegant heart caprese bite appetizer.
PRO Tip: Jamie posts helpful tips around the holiday season, such as DIY gifts and how to make the holidays stress-free.
Greenlove Wellness was founded by yoga instructor, Lucy Rose. The blog emerged on the scene in 2017 to build education and resources for yoga enthusiasts who also partake in the legal cannabis industry. The blog celebrates health and wellness, as well as a heightened connection between the mind and body.
Lucy covers topics such as food and drink, product reviews, and general yoga and wellness tips and information. She also provides readers with CBD skincare product reviews, as well as plant-based household cleaner recipes and productivity tips.
Lucy also contributes to the yoga community by organizing Light & Lit Yoga classes, which are accessible for all levels. These private classes are hosted throughout Colorado, as well as live-streamed online for worldwide participation.
PRO Tip: Sign up for the Greenlove Wellness newsletter to stay up to date on Light & Lit Yoga class offerings.
Denv.her. is run by its founder, Alisha Alexandra, and supported by her older sister, who is a contributing content creator. The blog follows Alisha's exciting lifestyle of cocktail hours, fashion finds, and travel adventures. Readers can take tips from her little slice of Denver life and find their next favorite restaurant.
Alisha works as a senior manager for an IT consulting firm. During her off time, she's contributing to the blog by reviewing new bars, social events, and documenting her favorite meals. Recent additions to the blog include reviews of Deviation Distilling and the Welton Room — both offering quality craft cocktails.
Readers interested in food and wine festivals will enjoy reading her post about the 31st Annual Taste of Vail, which is one of the top-rated festivals in the country. Whether she's attending an upcoming social event or going snowmobiling, Alisha takes readers along with her on the journey.
Karissa began her blog in 2010 and the blog is full of hundreds of archived gold mines for tips across the style, travel, tech, and healthy living niches. Her day job is as a flight attendant, which allows her to travel around the world and discover travel hacks. She has firsthand insight when writing blogs such as the best snacks to travel on a plane with. Her infectious positive outlook will keep readers smiling.
Since moving to Colorado with her husband and their dog, she's written about weekend road trips around the state, as well as her experience running her first marathon. Her reviews have been featured on product websites, as well as in a USA Today article.
Karissa's work as a brand ambassador builds trust with her audience, as she provides honest opinions and helpful tips for those looking to try a particular product. With Our Best is a solid source for gift ideas, renovation tips, and how to introduce healthy eating tips into your busy lifestyle.
PRO Tip: Karissa has a Poshmark closet for readers who want to snag a stylish deal at a discount.
Denver Dweller is all about experiencing Denver authentically. It's a place for locals and visitors alike to learn about businesses to support. Heather Garbo, the founder of the site, is a Denver-based mom and a self-proclaimed "localist." She's also been a grant writer for nearly half a million dollars in federal funds that went to support community and economic development activities around the state of Colorado. She's passionate about making the conscious decision to support Denver businesses to contribute to the local economy.
Heather is joined by Suzanne Brown, a food blogger, and a Colorado resident for the past 20 years. The two of them present original content to readers, with insight into why supporting small businesses is key to authentically experiencing a diverse city such as Denver.
Local recommendations include Valentine's ideas from Denver jewelers, handcrafted ceramics around the city, and what Colorado skincare products help to combat the dry skin from the cold weather. Heather also makes it a point to highlight fundraisers such as Project Angel Heart and curates quick guides on holiday markets and shopping collectives that can be easily shared.
Moda Prints was created by Alena Gidenko. Born and raised in California, she moved to Colorado after getting married in late 2012. A self-proclaimed coffee lover, she writes content that provides other locals and visitors with insight into the best spots around town. She's also passionate about providing inspirational content to women, especially after having twins and learning how to juggle the busy life of motherhood.
Alena provides content on skin products, the trending looks of the season, and weekend getaways around the state. There are also interior design tips sprinkled throughout the blog, as well as recipes. Whether you're looking for the best springtime dress or simply want to read about the lifestyle of a Denver mama, Alena provides a community for readers wanting to join the conversation.
Anyone seeking fashion inspiration to stay on trend in the bustling city of Denver, motherhood experiences, or simply lifestyle advice and tips — Moda Prints provides everything in one convenient place. The blog has over 100 pages of archived content, so there's a ton of information to get caught up on.
Laura, the creator of New Denizen, is a world traveler who originally hails from New York. She moved to Denver in 2016 and the New Denizen blog emerged shortly thereafter. Laura is a passionate foodie who loves to share her discoveries with followers. Her method of traveling and exploring new cities is through food, as this provides unmatched appreciation of the local experience.
Anybody interested in eating well in Denver will want to follow the blog, which includes posts such as the "Ultimate Denver Weekend Travel Guide for Foodies," and a collection of the best ramen restaurants and the best donuts to eat in the city. Who doesn't love ramen and donuts? Her travel guides include spots such as Canada, London, Austin, and Portland — all known to have delicious eats.
Apart from the popular food content, New Denizen also covers fun experiences and unique activities to participate in. The Best Snowshoeing Trails near Denver is a great resource once the snow begins to fall. Everything on the blog is honestly recommended, paired with Laura's original food and travel photography which adds a beautiful visual element to the content.
PRO Tip: Sign up for Laura's newsletter to get personally curated food recommendations straight to your inbox.
Denver I Love was founded by Jenn Dechtman. The purpose behind the blog was to elevate and celebrate living in the city by connecting residents with leaders, artists, entrepreneurs, musicians, and other cultural figures. There's always something new and interesting to do in the Mile High City and it's helpful to have thoughtfully curated guides to experience Denver in a meaningful way.
Jenn proposes creative ideas and interesting experiences for those looking to take advantage of everything Denver has to offer. Some of the blog posts include topics such as how to support the Denver performing arts, as well as how to celebrate National Margarita Day — which, let's be honest, is a holiday worth celebrating.
Denver I Love is a love letter to the city that so many people call home. It doesn't matter if you just touched down at the airport yesterday or if you've been a long term resident. Jenn is here to introduce you to a whole new side of the cultural aspect of the city.
The owner of Creative Culinary, Barbara Siebel, began a web development business in 1995. It wasn't until 2014 that she began blogging full-time, building up an impressive repository of recipes and cocktails. Barbara lives in a suburb of Denver and enjoys hosting friends, family, and loved ones at her home. Her blog shares some of her favorites and is neatly organized by categories, such as appetizers, breakfast, desserts, pizza, and even an entire section dedicated to dressings, marinades, and sauces.
The cocktail section is robust, featuring liquor from bourbon, cognac, and gin, to tequila and vodka. Her mint julep recipe is perfect for the Kentucky Derby and the refreshing prickly pear margarita is the ideal summer cocktail. For something festive, try mixing the blackberry bourbon and cranberry cocktail for the holidays.
Barbara also includes posts on tips for high-altitude baking and ingredient substitutions. You don't have to be a pro-home cook to follow along. There is fun in the preparation and these Colorado recipes can be shared all over the world.