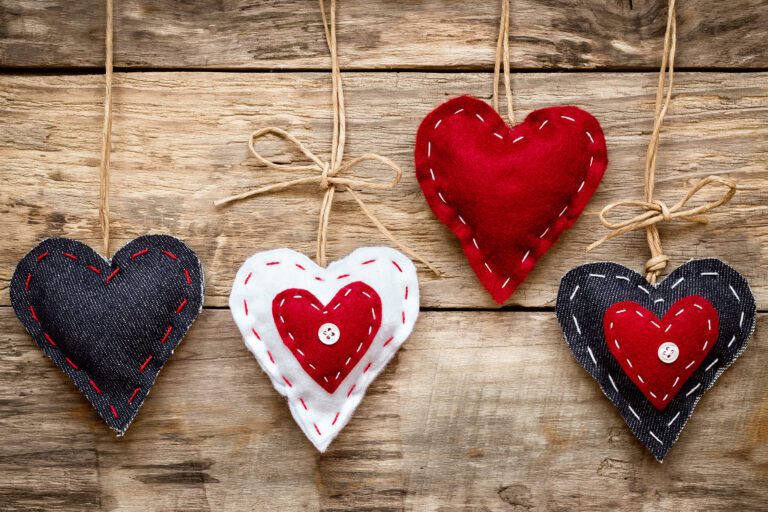 Are you ready to ditch the same old dinner reservation routine for a more exciting date night? Denver is a city brimming with unique date experiences, whether you're in the mood for a lively evening at the comedy club or you want to treat your significant other to a relaxing afternoon at the spa. Try something new and plan an unforgettable outing that's guaranteed to mix up the usual dinner and a movie date.
RELATED POSTS:
Indoor Date Ideas for Winter in Denver
Cozy Fall Date Ideas in Denver

Relax with a Couples Massage at the Beer Spa
Address: 3004 North Downing Street
The Beer Spa is unlike any other spa in the city of Denver. Not only will you receive therapeutic massages and a range of facials and body treatments, you can do all of this while sipping on a local craft brew in a private tub. Filled with a combination of hot water, hops, barley, and other natural ingredients, the Beer Spa soothes achy muscles and reduces stress levels exponentially. The beer infusion provides antioxidants and offers anti-inflammatory properties to those seeking an innovative wellness experience. The spa makes for the perfect date for couples looking to relax in the infrared sauna and sip on craft beer, wine, and cider. Those looking to stay sober can unwind with a non-alcoholic option from the menu.
Sign Up for Line Dancing Lessons at The Grizzly Rose
Address: 5450 Lincoln Street
The Grizzly Rose is one of the most renowned honky tonks in the country. The establishment opened in 1989 and currently hosts live country music six nights a week. If you and your honey enjoy line dancing and sipping on a cold drink, this is the prime date night spot. The floating hardwood dance floor is a whopping 2,500 square feet and the stage has hosted some of the largest names in country music, including George Strait, Garth Brooks, Kenny Chesney, and Blake Shelton. There are bars in every corner of The Grizzly Rose, so you can keep the shots flowing and the cocktails pouring. Couples can sign up for dance lessons, as well as compete on the two dueling mechanical bulls. If you need a break from the action, head to the arcade room or shoot some pool.
PRO Tip: Upcoming live music acts include Easton Corbin, Shane Profitt, and Mike Ryan. Check the calendar for a chance to catch your new favorite artist.
Try Indoor Rock Climbing at Übergrippen
Address: 8610 East 21st Avenue
Couples looking to take on a more adventurous date should check out Übergrippen — an indoor climbing crag in the RiNo Art District. The gym offers a range of experiences that are suitable for all skill levels, including those who have never climbed at all. The 20,000-square-foot gym offers a spacious environment to explore different climbing terrain, including bouldering walls, top-rope walls, and lead climbing walls. There are hang boards, campus boards, and a weight room for those seeking to boost their skills to the next level with state of the art climbing equipment. Whether you're looking to try out a new hobby or just tackle a new challenge with your partner, Übergrippen provides a bonding experience that doubles as a full-body workout.
Dive Into a Cooking Class at Uncorked Kitchen & Wine Bar
Address: 8171 South Chester Street Ste A
Uncorked Kitchen & Wine Bar provides a hands-on cooking experience that's sure to result in a memorable date. This interactive culinary experience is located in Denver's Tech Center and guests will not only get to consume their delicious creations, but they'll also walk away with newfound cooking skills taught by skilled chefs. Uncorked offers different varieties of classes that speak to a range of tastes, including sushi-making, Italian cuisine, and one-pot dishes. The wine bar features an extensive list of wines, craft beers, and cocktails. Sip on your drink of choice and learn from professional chefs that are passionate about passing on valuable skills in the kitchen.
PRO Tip: Classes can sell out quickly, especially due to their smaller sizes. Check the event schedule to find a cuisine that interests you.
Laugh All Evening at Comedy Works
Address: 1226 15th Street
Comedy Works is one of the premier spots to check out local and world-renowned stand-up comics. Located in the heart of downtown Denver, Comedy Works provides an intimate setting to enjoy a romantic date night. Anybody who enjoys a good laugh and a drink will enjoy an evening of lively entertainment. There is a full bar, with drinks described as being "dangerously delicious." Current lineups include Bobby Collins, Ben Roy, Brent Morin, and Dusty Slay. There's also a "New Talent Night" for those wanting to check out the new kids on the block. Locals have been frequenting the comedy club for well over 30 years, as there are always fresh jokes to laugh at and new comics to become acquainted with.
Learn How to Make Candles at Candelaria
Address: 4 West 44th Street (For Apple Map users: 4400 Lipan Street)
Anybody who loves a good scented candle will enjoy a reserved date at Candelaria. This unique candle-making experience results in physical products you can take home and enjoy over a romantic candlelit meal. Guests can explore 30+ options in the hour-long BYOB candle-making class, which covers the basics of soy candle making and allows two candle pours. The candles will set overnight and will be ready for pick up the next morning. If you're not a Denver local, the candles can be shipped for a flat rate. Experience-based dates can be some of the best ones, as they require hands-on activities that generally have the effect of bringing a couple closer together. Test your compatibility by choosing from a variety of scents and customizing your candle with colors and wicks, as well as glassware.
PRO Tip: Those looking to dive more in-depth into candle making can reserve a spot in the 2.5-hour masterclass led by founder and owner, Kristina Thayer.
Enjoy a Show at The Bluebird Theatre
Address: 3317 East Colfax Avenue
The Bluebird Theatre is a popular spot for music lovers to spend date night. The theater was built in 1913 and has become an integral part of the community around Denver. Iconic names in the music industry, such as Prince, The Rolling Stones, and The White Stripes, have all performed at this venue. With a capacity of just over 500, the space retains an intimacy that provides an up close and personal experience with the bands. It doesn't matter if you enjoy rock and roll, hip hop, or some smooth jazz — The Bluebird Theatre features all genres and boasts an impressive lineup of concerts and other special events throughout the year. The historic charm and unique ambiance make this a romantic date spot, which can easily be followed up with drinks and a bite to eat.
PRO Tip: Upcoming events include live music from acts such as The Lagoons, Unwritten Law, and Southern Avenue.
Go Horseback Riding at 12 Mile Stables
Address: 5547 South Parker Road
If you're looking to impress your date with an authentic western experience, book a horseback ride at 12 Mile Stables. A quick drive from Denver into nearby Aurora provides an escape into the scenic Colorado countryside, with 27 miles of trails on 3,000 acres of open land in Cherry Creek State Park. Romantics may want to check out the sunset ride, which can be followed up with a cozy campfire and a view of the starry night sky. Not only is horseback riding adventurous, it also provides a serene environment to get to know your date better. Book the two-hour cowboy ride to extend your time on the trail, allowing you to gain confidence in the saddle and create a lifelong memory with your partner.
Take in Live Baseball at a Rockies Game
Address: 2001 Blake Street
You don't have to be a huge baseball fan to head to the iconic Coors Field for a date. Experiencing the energy of the fans in the stadium is something everybody should do once while they live in Denver. The venue has a stunning view of downtown Denver and the Rocky Mountains. Pre-game festivities often include live music and various performances by local talent while you grab a bite to eat and find your seats. Craft beers and cocktails are served, as well as traditional ballpark fare such as hotdogs and burgers. If the date is going well, continue the experience by walking around the LoDo neighborhood and checking out any number of trendy bars and restaurants that cater to post-game fans.
PRO Tip: If baseball isn't your thing, grab a pair of tickets to the next Denver Nuggets, Denver Broncos, or Colorado Avalanche game. Live sports can be an exciting way to bond with a date, especially when the home team wins.
Catch a Movie at the 88 Drive-In Theatre
Address: 8780 Rosemary Street
The 88 Drive-In Theatre has been around since the 1970s. This nostalgic blast from the past makes for the perfect evening date with a magnificent view of the stars. Escape from the hustle and bustle of downtown and head to nearby Commerce City to take in a new blockbuster movie or a rerun of an old classic film. You can bring food and drink from home or pick up a snack from the on-site concession stand. After all, nothing complements a movie like a freshly popped bag of popcorn and a fountain soda. Moviegoers can listen to the movie through their car's FM radio (or you can bring a portable one) and the giant outdoor screen provides a stellar view for everybody.
Admire Art at the Denver Art Museum
Address: 100 West 14th Avenue Parkway
The Denver Art Museum is one of the premier destinations for art in the country. The iconic building is located in the Civic Center in downtown Denver, with its striking exterior architecture giving the building a distinctive look. The museum is home to over 70,000 pieces of art from across the globe, including American Indian, African, and European art. They showcase a variety of pieces, ranging from contemporary and modern, all the way back to ancient textiles. Explore the galleries with your date and plan to spend 2-3 hours taking in the inspiring artwork. Some of the galleries now on view include "Speaking with Light" which is a showcase of contemporary indigenous photography and "Her Brush" which spotlights Japanese women artists.
PRO Tip: If you're looking to plan a date on a budget, check out the free days that are offered throughout the year.
Lace Up Your Skates at Roll Denver
Address: 1399 35th Street
Couples of all ages will enjoy the nostalgic experience of heading to a roller club for date night. Lace up your skates and check out the spacious wooden skating floor and the colorful disco lights. The DJ plays a mix of classic old-school tunes and contemporary music. Nobody will judge you if you belt out the lyrics to "Ghostbusters." No worries if you don't have your skates — you can rent them there from their collection of 700 pairs. Skate trainers are also available to help on an as-needed basis. There are many themed nights, including 80s and 90s-inspired parties, glow-in-the-dark skating, and an adult-only night. Whatever vibe you're looking for, Roll is happy to accommodate.
Relive Childhood Fun at Lakeside Amusement Park
Address: 4601 Sheridan Boulevard
Regardless of your age, everybody enjoys a fun date at the local amusement park. This vintage Denver attraction has been around since 1908. There are a variety of rides and attractions, including a wooden roller coaster and the classic Ferris wheel. If you're seeking an adrenaline rush, check out the Drop Tower. Follow it up with some tasty park treats, such as corn dogs, ice cream, and popcorn. Whether you're 15 or 55, enjoying the vibrancy of an amusement park brings joy to any date. If you're feeling competitive, check out the arcade. Afterward, enjoy a romantic picnic by the lake and take in the sunset.
PRO Tip: The park allows guests to bring food from outside, as long as there is no glass or alcohol present.
RELATED POSTS:
Indoor Date Ideas for Winter in Denver
Cozy Fall Date Ideas in Denver