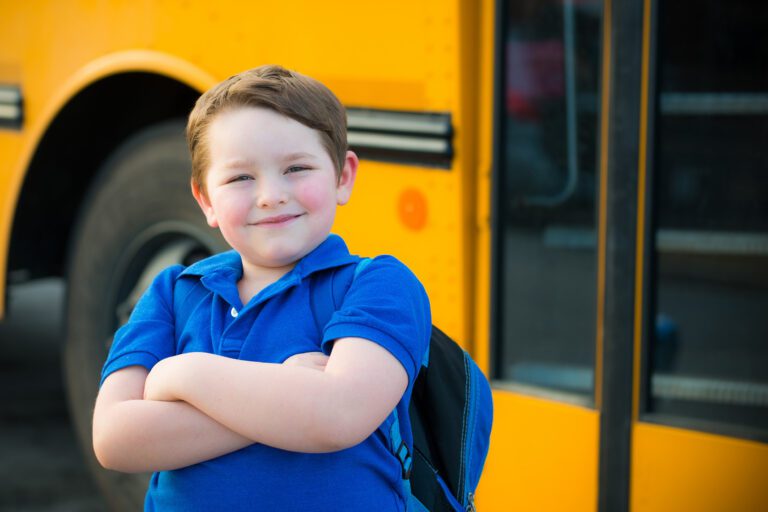 Families looking to relocate to Denver or new parents who are considering a move to be in closer proximity to their favored school district have several highly rated options to choose from. School districts serving Golden and Boulder, as well as the Denver Public School system itself, all have a range of specialized programs, academic paths, and extracurricular activities to offer students. Through the use of enrollment zones, Colorado empowers families to choose the right school for their students.
First of All, What Are Enrollment Zones?
Colorado is an open enrollment state, meaning that families can choose to send their students to an assigned neighborhood school or "choice in" to another public school within the district. In some instances, students can even opt to attend a school out of the district. This includes all public schools, including magnet schools, innovation schools, and even public charters.
This enrollment zone system differs from the traditional model of single-school boundaries, as it allows students to choose the opportunity that best suits their needs. Not only does this level the playing field from an educational standpoint by promoting access to high-performing schools, but it also empowers families to choose a school that aligns with their educational values. Whether students want to pursue STEM subjects or stick with a more classical education model, they aren't hamstrung by restricted access.
The school districts mentioned below are not only some of the best options in and around Denver but in the entire Centennial State. Students will find opportunities to thrive and excel through college prep paths, sports programs, and diverse clubs and activities that promote acceptance, learning, and growth.
Boulder Valley School District
The Boulder Valley School District (BVSD) serves the city of Boulder and the smaller surrounding communities. Located at the foothills of the Rockies, there are few other districts that boast the phenomenal views as BVSD. From a ranking standpoint, the district boasts impressive numbers as measured by both state and national academic rankings. Boulder consistently comes in as one of Colorado's best school districts and currently, it sits as the #1 school district in the Denver area.
The district serves nearly 30,000 students across 56 schools from Pre-K through 12th grade. BVSD offers AP and IB programs, as well as a gifted academic route that promotes student achievement. The graduation rate sits at 91%, with many students going on to pursue higher education. Upon graduation from the district, students can opt to attend nearby institutions such as the University of Colorado Boulder, Colorado State University, or the University of Denver. CU Boulder is one of the nation's top-ranked Tier 1 research institutions and is conveniently situated close to home for many students.
Some of the district's top schools include:
Bear Creek Elementary School
Southern Hills Middle School
Peak to Peak Charter School
Fairview High School
Boulder High School
Monarch High School
The student-teacher ratio is 17:1 within the district, allowing the district's exemplary teachers to provide individualized attention to each student. The average teacher salary is $83,984 and BVSD has been voted one of the best places to teach within the state. Those interested in participating in sports throughout their schooling are in a solid district, as it's in the top 5 best districts for athletes in the Denver area.
Cherry Creek School District No. 5
The Cherry Creek district serves Greenwood Village, as well as nearby municipalities including Cherry Hills Village, Glendale, and portions of Aurora and Denver. The district is ranked in the top five of all school districts in the state, making it a prime choice for families looking to send their children to a high-achieving school. There are 70 schools within the district, serving over 54,000 students from Pre-K through 12th grade.
For student-athletes, Cherry Creek is ranked as the #1 best school district in the state for athletes. The strong athletic program is a draw for many students looking to compete at a high level and potentially prepare for a collegiate sports career. Students have the opportunity to join a club or participate in classes ranging from fine arts to computer science. There are AP, IB, and gifted programs available for those looking to challenge and exceed their expectations.
Students will also benefit from the diverse student body and programs that focus on preparing high schoolers for college, with many graduates heading off to the University of Colorado Boulder, the University of Colorado Denver, and Golden's Colorado School of Mines.
Schools within the Cherry Creek district include:
Cherry Hills Village Elementary School
Challenge School
Cherry Creek Charter Academy
Campus Middle School
Cherry Creek High School
Grandview High School
95% of the Cherry Creek public schools are ranked in the highest category set forth by the Colorado Department of Education's accreditation system. The remaining 5% of schools are ranked in the second highest category. Across the board, students consistently score high on national tests such as the SAT and ACT. The student-teacher ratio is 16:1, which is below the national average of 17:1.
Littleton School District No. 6
Though Littleton School District is one of the smaller districts in the Denver area, they stay true to the slogan: "Big enough to serve you; small enough to know you." Located only a few miles south of downtown Denver, Littleton has a longstanding tradition of excellence and it shows throughout the district. The district serves the city of Littleton, as well as segments of Centennial, Greenwood Village, and Englewood.
Littleton has received the Colorado Department of Education's top accreditation eight times, which is more often than any other district in the metro area. Comprehensive education begins early and continues throughout high school, with several alternative programs and charter schools for students wanting to break away from the more traditional academic route. The student-teacher ratio is 16:1 and 11 full-time counselors on staff support mental health on campuses and help students prepare their plans for after graduation.
Littleton School District has 24 schools serving 13,700 students from Pre-K through high school. School options include:
Littleton Academy
Highland Elementary School
John Wesley Powell Middle School
Newton Middle School
Arapahoe High School
Littleton High School
With a 92% graduation rate, Littleton Public Schools prioritizes student success in the classroom. Many graduates choose to pursue a bachelor's degree at Colorado State University or the University of Colorado Boulder. Many Littleton schools have specialized programs such as STEM, career and tech, leadership, arts, and special education centers. There are also option schools, which pull in students from across the district through choice enrollment to participate in structured programs such as experiential learning and technical training.
Jefferson County School District R-1
The Jeffco School District is the second largest district in the state, coming in behind the Denver Public School system. Serving over 84,000 students in Pre-K through 12th grade, the district utilizes parent support and involvement, as well as a supportive team of staff to consistently rank high within the state from an academic standpoint. This emphasis on community involvement is noticeable throughout the district.
Of the 166 schools in the district, Jeffco has 8 top-ranked high schools, 20 charter schools, several alternative schools, as well as a special education program. There are also multiple career technical education schools for students seeking an alternative to the traditional classical education route.
Through a wide selection of honors and AP courses being offered, the district sets the expectation of achievement and success. The four-year graduation rate is 85%, which exceeds the state average of 81%. The student-teacher ratio is 17:1, allowing individualized attention for students who need it the most.
Schools within the Jefferson County School District include:
Ralston Elementary School
Dennison Elementary School
Manning Options School
Evergreen Middle School
Golden High School
Lakewood High School
Upon graduation from a Jeffco high school, popular institutions for higher learning amongst students include Colorado State University, Regis University, and the University of Denver. Students have been provided with the necessary tools and skills to succeed in these highly-rated universities, enabling them to contribute to the state's impressive percentage of residents with degrees.
Denver County School District 1
For many Denver residents, the schools included in the Denver County School District will be the most convenient options. The district serves over 92,000 students from Pre-K through 12th grade. With over 209 schools to choose from, there are an abundant number of options that suit a range of individualized interests and needs. 31% of the schools found within this district are ranked above average, which is up from the 27% state average.
Whether a student is interested in pursuing sports or an arts program, Denver Public Schools provide a range of clubs, activities, and courses that meet state and national guidelines as well as contribute to a student's development. The district has an 18:1 student-teacher ratio. The district operates magnet, charter, and pathway schools, which provide options for students who don't excel in the traditional classroom.
Within the district, some of the top-rated schools include:
Lincoln Elementary School
William Roberts K-8 School
Denver School of the Arts
Morey Middle School
DSST: Byers High School
Northfield High School
In an effort to ensure every child has the chance to succeed, the district has incorporated early college programs in some of the high schools through collaboration with the state of Colorado. This program partners with local colleges and state universities to provide access to free college-level courses designed to create a pathway to higher learning achievement. Students have the opportunity to graduate high school with an associate degree.