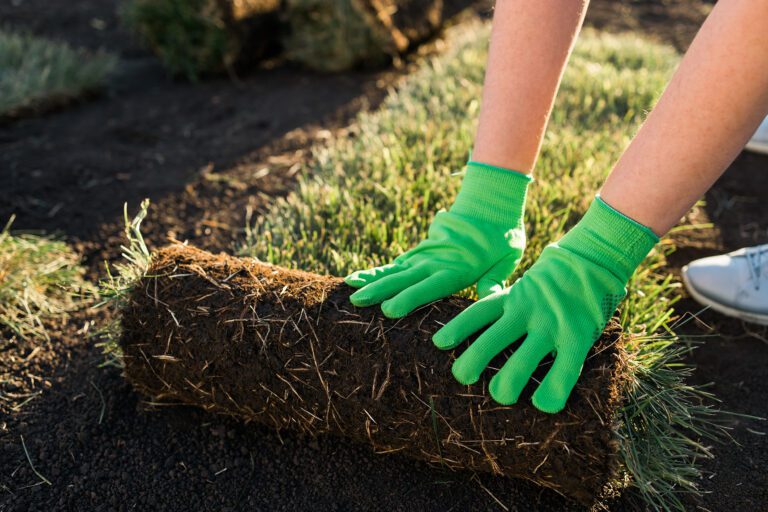 Nothing freshens up the exterior of a property quite like professional landscape design. If your home could use a boost in curb appeal or you're wanting to increase the sustainability of the property through native plants and environmentally-friendly water features — call a Denver residential landscape designer today. Not only does landscaping add functionality and aesthetically pleasing features, but it can also create a relaxing oasis for homeowners to escape to at the end of a long day.
The firms and family-owned designers below are all trusted resources within the Denver community who use their design expertise and construction experience to provide professional landscaping services.
How Much Value Does Landscaping Add to a Home?
While there's no one size fits all answer to the amount of value that a landscaping project can add to a home, there's no doubt that landscaping increases a home's monetary and emotional value to current residents and future residents alike. A well-kept lawn and updated deck and porch area can immediately draw potential buyers in, especially when combined with luxurious features such as a hot tub, outdoor kitchen, or fire pit and sitting area. These additional touches encourage people to enjoy time outdoors, which is really what Colorado is all about.
The American Society of Landscape Architects suggests that homeowners invest around 10% of a property's value into landscaping. Landscaping projects can vary greatly in cost, depending on the scope of the project and the materials used. Complete landscape renovation projects are naturally more expensive than adding a few native plants and patio pavers. Professional landscape designers will be able to quote an accurate price based on the scope of the project, the required materials, and the time needed to complete the design.
Some of the best projects to increase a home's value include outdoor lighting, an irrigation system, a well-kept lawn, an all-season deck, and a professionally landscaped design. Something as simple as a fresh layer of mulch and a few hanging plants can impact how potential buyers visually appraise the home before they even reach the front door.
Address: 1125 Depew Court
Number: (303) 595-0404
Mile High Landscaping is a design and build landscaping firm based in Denver. They believe that design can bring life to any outdoor living space and to achieve this goal, they listen and work closely with clients to ensure that the space provides a comfortable and relaxing retreat for homeowners. The firm offers a variety of services, such as shade and privacy installation of varying designs and materials and native plant recommendations. The company considers elements such as house and trim color, budget, required permits, HOA guidelines, as well as architectural style.
The firm tackles all types of styles, from contemporary/modern homes to traditional, Mediterranean, rustic, and mountainous aesthetics. Owners John and Victoria Hutchen are deeply committed to their clients and provide an exceptional and professional experience. They believe in pushing the boundaries of what can be done with landscape design. All projects begin with an initial consultation between the client and designer, which allows both parties to get a feel for the scope of the project and discuss what can be achieved based on the existing landscape and surroundings. After this, conceptual plan drafting begins and once this is approved by the client, construction can commence.
PRO Tip: For a better feel of Mile High Landscaping's past work, potential clients can browse their projects.
Address: 10740 West 44th Avenue
Number: (720) 855-3964
Denver Landscapes strives to be a one-stop shop for all landscaping and plant needs for Denver residents. They take care of every detail of the landscaping project, from the design aspect to the permit pulling, organizing subcontractor crews, managing workers, and pulling off all finishing touches to ensure the landscape is everything the client dreamed of. The company stays mindful of green energy practices and ensures that landscapes are environmentally sustainable through thoughtful recycling solutions that both reduce waste and protect the environment from additional harm.
The landscaping company does patio and backyard renovations, front entry redesign, lattice panel installation, and more. The family-run Colorado company was founded back in 1996 by Shane Meyer. Since then, Denver Landscapes has grown exponentially and now serves the Denver metro area, as well as Lakewood, Morrison, Wheat Ridge, Evergreen, and Cherry Hills. Whether the client is dreaming of an outdoor kitchen, a fire pit, a new walkway, a pergola, or even a water feature — Denver Landscapes has it covered. Their design turnaround is between 30-60 business days, with a design minimum being set at $750.
PRO Tip: If you're ready to get started, fill out a project request form and Denver Landscapes will get back to you.
Address: 1529 North York Street, Suite 300
Number: (303) 320-0362
Ivy Street Design is a team of landscape architects and designers who strive to improve both the social and ecological integrity of Denver properties. Their innovative, enduring, and adaptive designs allow for the home's outdoor space to become a hub for relaxing and entertaining. Residential design options range from modern to historic, traditional to eclectic, and intimate to grand and elegant. Depending on the personal tastes and preferences of the client, the professionals at Ivy Street Design are here to achieve the visual concept while protecting the environment.
Ivy Street Design has been in business since 1992. With their 30+ years in the industry, they have a wide range of experience and knowledge around how to implement landscaping techniques that are most suited to the region. Their client-first philosophy ensures exceptional service. Wendy Booth is the founder, as well as the president and creative director. She's passionate about landscaping and increasing diversity within architecture and engineering. The company has been the proud winner of the Mayor's Award of Excellence twice, which is a testament to the creative and professional designs that have been constructed by the team.
PRO Tip: To get a better idea of what Ivy Street Design can offer, potential clients can browse their residential design projects.
Address: 3383 West 30th Avenue
Number: (720) 580-3677
Land Designs by Colton is run by the husband-wife duo, Jon and Flavia Colton. The family-owned and operated business has extensive architectural and landscaping credentials, as well as being certified to install concrete pavers. Their 25 years of experience with landscape design provides peace of mind for clients that they'll be receiving a professional and thoughtfully designed project. The company completes upwards of 30 projects per year, ranging from custom garden design, front and backyard landscaping, planting services, and landscape lighting. The goal is to create a landscape that's both inviting and functional, throughout all of Colorado's seasons. All plants are thoughtfully curated to ensure sustainability.
Services include patio paver installation, outdoor kitchen design and build, lounge areas, dining areas, and sun and shade options. They also construct decks, including custom-designed composite decks and multi-level decks. Dining and grill areas and built-in deck lighting are popular additions. Land Designs by Colton is fully licensed and insured and they hire trusted and certified subcontractors. There is a 5-year warranty on their services, as well as any manufacturer warranties on the materials used.
PRO Tip: Land Designs by Colton services the city of Denver, as well as homes in Englewood, Arvada, Centennial, Littleton, and more.
Address: 455 South Platte River Drive
Number: (303) 831-8310
Lifescape Colorado is on a mission to create and maintain sustainable landscaped outdoor spaces that not only enrich the lives of homeowners in Denver but enhance the natural beauty of Colorado. They provide services from complete outdoor living designs to ongoing property care. The company has been in business since 1976 and is one of the oldest landscape design providers in the area. Their unique system revolving around the design, build, and care of a project is streamlined to be as efficient as possible. Service is customized for each client, with an expert staff of horticulturalists and technicians ready to provide high-quality recommendations and individualized designs.
Lifescape Colorado is a leader in the industry in terms of water-saving initiatives and sustainable construction. They spearhead sustainability through native plants, smart water management, drought-resistant plants, and permeable pavers. As a team, the company has earned over 50 industry awards. The team begins with a design consultation at the project site, before moving on to the conceptual design and investment analysis phase. After implementing any revisions or additions, approval is requested and construction can begin.
PRO Tip: Those interested in collaborating with Lifescape Colorado can request an initial consultation through the website.
Address: 2025 South Xenia Way
Number: (720) 507-5342
Evolution Landscape & Design is one of Denver's premier landscape design companies. They provide creative solutions to homeowners looking to spruce up their property. They specialize in helping clients to increase both the value and beauty of their homes through the design and construction of stunning outdoor living spaces. Their ultimate goal is to ensure that the client is completely satisfied and eager to spend time in their outdoor living area.
Some of the many services provided by Evolution Landscape & Design include winterizing sprinkler systems, installing patio pavers, designing pergola makeovers, and constructing and installing new patios. Every project begins with a consultation between the client and the designer, which allows effective communication surrounding the goals and requirements of the project and what the client's vision is for the final product.
PRO Tip: Interested homeowners can request a free quote via the website and Evolution Landscape & Design will reach out promptly to begin the discussion.
Address: 1830 West Baker Avenue
Number: (720) 536-2027
Thunderbird Design is a team of highly experienced designers and installers who are committed to providing exceptional service in the Denver area. They are pros at bringing outdoor spaces to life through innovative and creative design choices that are individualized to each client. The design company strives to be a one-stop destination for those seeking professional landscaping and hardscaping services.
With over 20 years in the business, the team is well-versed in permit requirements and native plants that thrive all year round in Colorado. The team also specializes in Xeriscaping, which is the practice of landscaping using a minimal amount of water to conserve this natural resource. Whether the client wants to transform their entire backyard into a natural oasis or simply add curb appeal to the front yard, the team at Thunderbird Design is excited to collaborate on the upcoming project. They provide a customized plan to fit the budget and lifestyle of the homeowner and always use high-quality materials and fixtures to ensure that the project is long-lasting.
PRO Tip: Thunderbird Design is locally owned and operated, which is a plus to many Denverites looking to support their local community members.